Happy Holidays from National Nurses United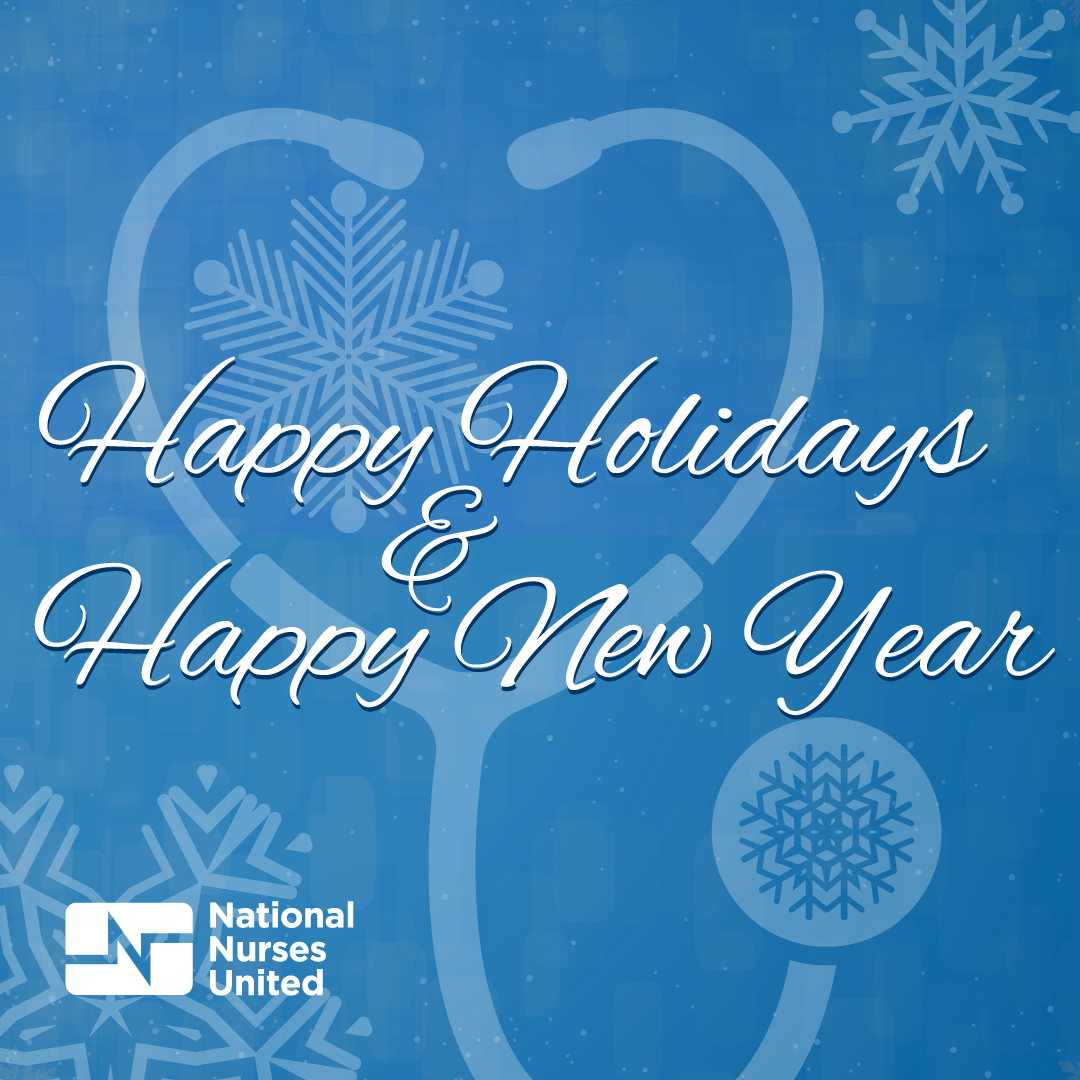 As we close out 2022 and look back at the year we've had, we are filled with so much pride in our union.
We kicked off the year with a national day of action and grew our collective power from there! From the strike lines to the bargaining table, we forged some of the strongest union contracts. And we grew our numbers, adding nurses from around the country to our ranks. The more we grow, the more we fight, the more we win, the more we can provide the best care to our patients and to our communities. That's a win for public health everywhere.
Thank you for all that you do.
Wishing you a happy and healthy holiday and new year!
Onward, together, into 2023,
National Nurses United