Blog
The Time to Move Off Fossil Fuels is Now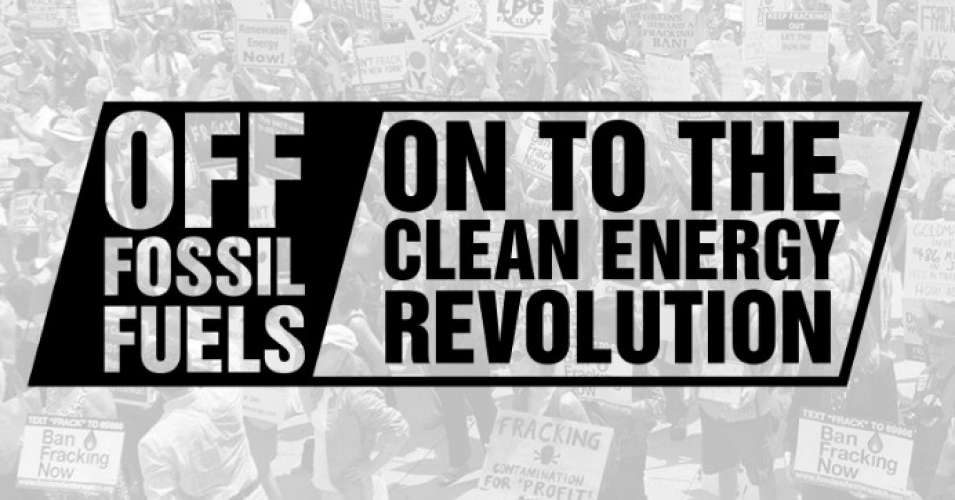 More than a month after Hurricane Maria struck Puerto Rico, many of the island's residents still struggle without electricity or clean water. A major humanitarian and health care crisis is rapidly unfolding there, on American soil, with disgracefully inadequate help from our federal government. Meanwhile, unprecedented wildfires have burned in Northern California, where dozens were killed and tens of thousands were rendered homeless. In Texas and Florida, the recovery from Hurricanes Harvey and Irma has only just begun. These are tumultuous, catastrophic times, made much worse by human-induced climate chaos.
Science has proven beyond a reasonable doubt that decades of burning of fossil fuels has already caused significant climate disruption, and that this has led to an increase in the frequency and severity of major natural disasters. If we don't take aggressive, forward-thinking action now, the storms and floods and fires will get worse and worse. This will mean more homelessness, more water contamination, more food shortages, more refugee diasporas and many more lives lost.
On the front lines of the most recent disasters, for more than a decade, including in Puerto Rico and Texas, hundreds of nurses backed by National Nurses United joined first responders to provide urgent medical care in the face of disasters intensified by climate change and help save lives and assist recovery.
The urgency of our fight is critical. As the planet steadily warms, science indicates we will trigger various climate 'tipping points,' causing irreversible new impacts on the planet. Many of these changes will be triggered at global temperature increases below 2°C; we have exceeded 1°C of warming already. In 2010, the International Panel on Climate Change (IPCC) estimated a two-thirds chance of avoiding a 1.5°C rise in temperature if carbon dioxide emissions are kept below 400 gigatons. At the current rate of emission, the planet will blow past that critical threshold in the next five years. There is no time to lose.
Thankfully, we don't have to wait. Rep. Tulsi Gabbard (D-HI) recently introduced in Congress the strongest, most aggressive climate and energy legislation ever written. It's called the Off Fossil Fuels for a Better Future Act (OFF Act) [pdf] and it would move us to 100 percent clean, renewable energy by 2035, with 80 percent of that transition coming in a critical ten-year period. Along the way, it would halt new fossil fuel projects, ban profit-driven fossil fuel exports, end foolish oil and gas subsidies, and tax overseas corporate earnings to properly fund renewable energy research and development. Not least, this plan would create millions of good jobs and protect public health.
The OFF Act is a bold solution, but one that is absolutely necessary to ensure that our planet avoids the worst effects of deepening climate chaos. Fortunately, bold solutions to big problems are becoming more popular in Washington and across the country. As our healthcare system teeters on the brink, the growing Medicare-for-All movement is responding to the crisis with the urgency and scale required to ensure adequate coverage for all Americans. The OFF Act is the Medicare-for-All of our climate and energy crisis. It's what we need to solve the problem, and we're mobilizing to make it the law.
A grassroots movement behind the OFF Act has been growing for months. Food & Water Watch, though its Off Fossil Fuels national organizing campaign, is engaging volunteers and community leaders from coast to coast to fight local fossil fuel projects and enact clean energy policies in small towns, big cities across the country. Nearly 200 elected officials and more than 400 organizations have endorsed the OFF Act and the principles within it. But we need federal action as well.
Now is the time for members of Congress to step up and heed the call – to provide full support for recovery efforts in Puerto Rico, Northern California, Texas and Florida, but also to take bold action that will minimize the frequency and severity of these disasters in the future. This means moving off fossil fuels now, not later. The OFF Act is the solution.