Blog
RNRN Monitoring Massive California Fires & Evacuations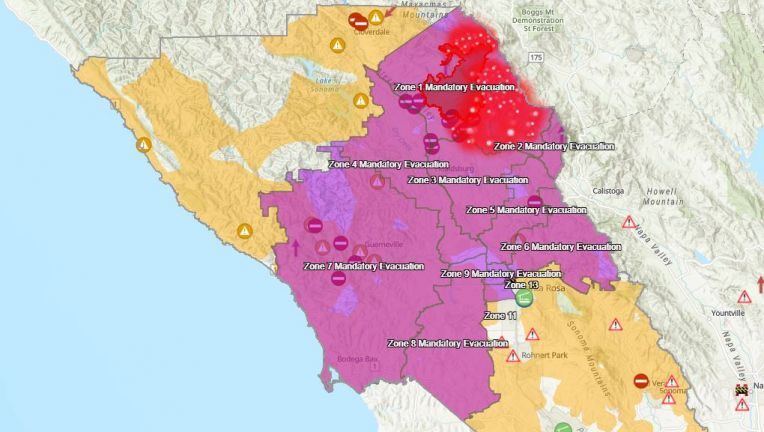 RNRN is currently monitoring eleven fires burning and extreme weather conditions across the state of California that led Governor Gavin Newsom to declare a state of emergency. Two massive fires burning this weekend that are threatening residential areas are the Kincaid Fire in Northern California and the Tick Fire in Southern California. We know that our volunteers are ready as always to respond if needed.
The Kincaid Fire in Sonoma County has issued what may be the largest evacuation in county history. With wind gusts up to 95 miles an hour, evacuations range from Geyserville to Santa Rosa and all the way to the California coast. Winds have caused embers to travel up to a mile and are starting spot fires. Sutter Santa Rosa Hospital was evacuated Saturday evening with patients being moved as far south as San Francisco hospitals. The fire is currently only 10% contained with projected containment not expected until November 7. Click here for an interactive map of evacuation areas and fires throughout California.
In Southern California the Tick Fire in Canyon Country, just north of Los Angeles, also caused major evacuations. This fire is now 65% contained, but with red flag warnings again today projecting high winds and increased fire danger creating conditions that can change on a moments notice. 
California fire activity continues to be monitored by RNRN. If there is a need to respond, we will activate volunteers. We ask nurses interested in being a part of the California Fire Standby list to sign up here. We hope our California volunteers in fire areas are safe. As always thank you to our volunteers for making the important work of RNRN possible.