Blog
Nursing is in the Heart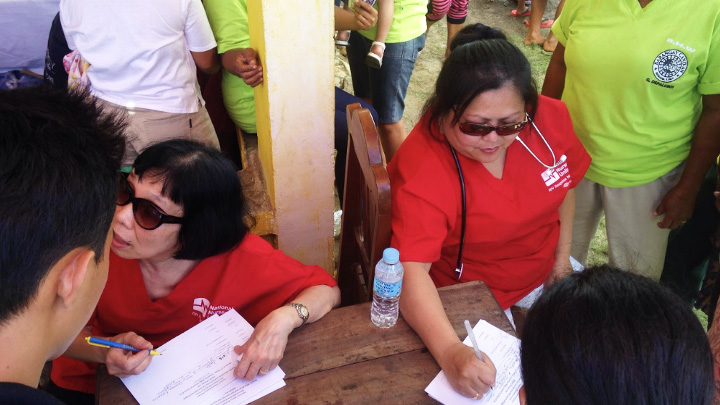 Stories of Filipinx nurses featured in California Museum exhibit
Ang mabigat ay gumagaan, kung pinagtutulungan.
Anything that is heavy can be light if we put our resources together. Filipinx proverb
At the core of Filipinx culture lies the Bayanihan spirit, the abiding belief that cooperation and unity are fundamental to achieving what may appear on the surface to be impossible goals.
The Bayanihan spirit is the spirit of collective power, a mirror reflection of union power. It is this spirit that makes Filipinx RNs natural leaders in the labor movement and in the California Nurses Association.
In honor of Filipino American History Month, the California Museum, located in Sacramento, is presenting an exhibit entitled 'California is in the Heart', which explores the vital role that Filipinx Americans have played in the state's history.
"I feel very humbled that the California Museum is presenting 'California is in the Heart," said Zenei Triunfo-Cortez, President of California Nurses Association and National Nurses United. "It is such an honor that the exhibit will highlight the work and contributions of the Filipinx nurses to the profession."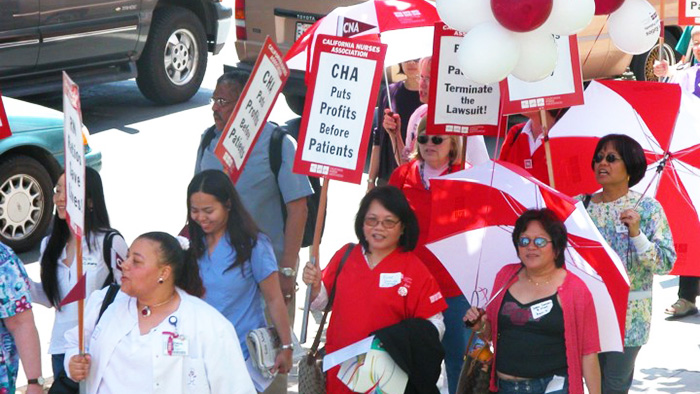 The exhibit provides a brief history of the California Nurses Association from its beginnings in the early 1900s as the first union of nurses to address issues in the workplace to its current advocacy for safer working conditions for nurses.
It highlights CNA's staff nurse revolution in 1992, which more clearly aligned CNA's mission with bedside and staff nurses and led to the long and frequently bruising fight for safe staffing ratios.
"California is in the Heart" honors Filipinx nurses and other health care workers for the integral role they play as the largest percentage of foreign-born nurses immigrating to the states.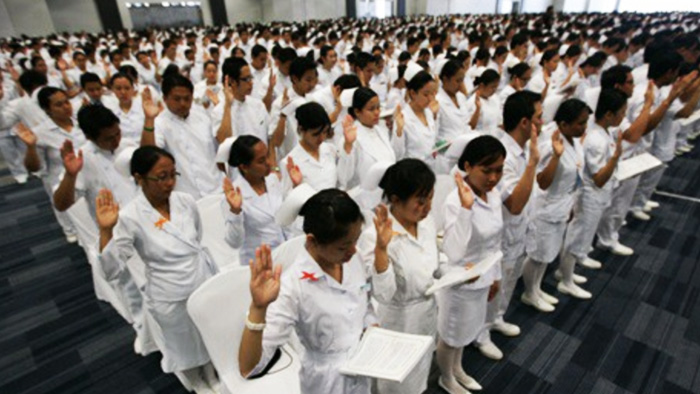 CNA board member Dahlia Tayag, RN, left the Philippines at 23 when her father was targeted for his opposition to then-President Ferdinand Marcos.
"The corruption is so terrible," said Tayag, who works at University of California, San Diego in the post acute care unit. "If you are not friends with officials, you don't have the opportunity to grow and to earn what is due to you."
The people of the Philippines are still resisting government oppression. Former President Rodrigo Duterte's Anti-Terrorism Act of 2020 and a militarized COVID-19 response increased human rights abuses and extrajudicial killings of health care workers and union leaders in the Philippines. In February, the Philippine government conceded that it is investigating at least 60 cases of extrajudicial killing and attempted murder of union activists.
Recognizing the importance of global union solidarity, NNU and the Filipino Nurses Union are members of Global Nurses United, a federation of the nurse and health care worker unions in 29 nations.
In 2019, Triunfo-Cortez took part in FNU's Second National Congress and shared the stories of organizing and advocating for nurses and patients.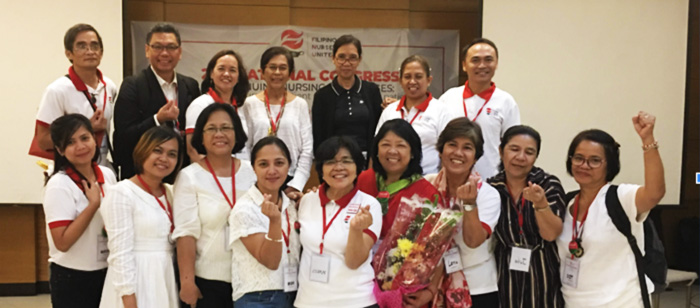 "Whether we are in the U.S. or in the Philippines, or any part of the world, our issues and struggles are the same," said Triunfo-Cortez "We know to be effective healers we have to go to the root cause of what afflicts health care, which is a global system that prioritizes profits over people. We know that as nurses who are tied together by common goals, we can have a profound impact on lifting up our profession and our patients."
Sadly, throughout the Covid-19 pandemic, Filipinx nurses working in the United States were disproportionately affected by the virus. As of this date, the number of nurses who have died in the U.S. from Covid stands at 495, and of those 99 were Flipinix. CNA believes this figure is a severe undercount as there was no formal government system for reporting or collecting this data.
"It is unconscionable that so many nurses and health care workers lost their lives," said Triunfo-Cortez. "That is why we continue to fight so hard for appropriate PPE, for better staffing, and for workplace safety both for patients and health care workers."
The California Museum exhibit also highlights the work that the Registered Nurse Response Network (RNRN) does to bring aid and care to those hit by natural disasters. In 2013, after Typhoon Haiyan hit the Philippines, killing more than 6,000 people and forcing another 1.4 million to leave their homes, RNRN deployed volunteers to provide care to the survivors.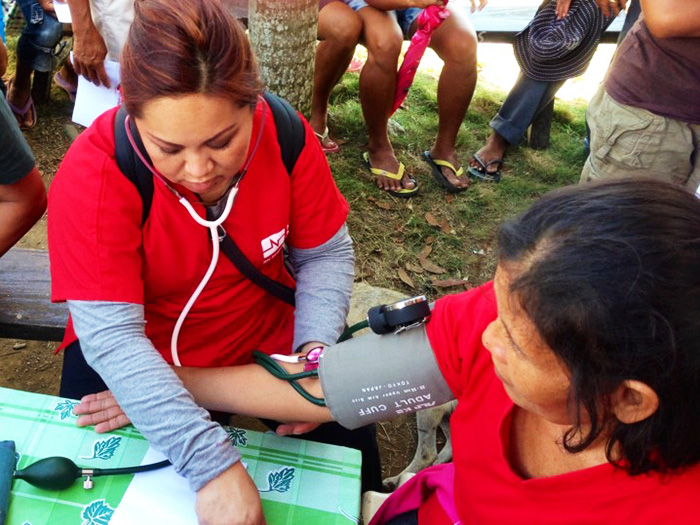 "It was apocalyptic," said Michelle Vo, RN, CNA board member who volunteered for an RNRN deployment. "People were bringing in their children with fever, cough, pneumonia, malnutrition and dehydration. "We were providing care to the sick and offering words of encouragement so they know they are not alone. They are strong people; they know they can rebuild."
Vo, like many of Filpinx nurses, followed her mother into nursing. Nursing is often a family tradition as is involvement in the union.
"My mother took me to the strike lines when I was a child, and she was clear the union will protect you because with the union you will have the strength of many people," said Gina Macalino, RN and CNA board member. Gina's two brothers are also nurses and she says it would not surprise her if her son and daughter followed in the family footsteps.
"Being a nurse is a calling, and it is a calling that at its heart encompasses all the values of my Philippine culture; community health, caring for others, and compassion towards all," said Macalino. "I am proud to carry on the family tradition of nursing and would be delighted to see my children become strong union nurses."
The 'California is in the Heart' exhibit will hold a grand opening event from 1 p.m. to 5 p.m. Oct. 29, 2022 at the California Museum, 1020 O St, Sacramento, Calif. "California Is in the Heart" is presented in partnership with the Bulosan Center for Filipino Studies and with support from the Filipino American National Historical Society Museum.