Blog
Let's get healthcare reform right with Medicare for All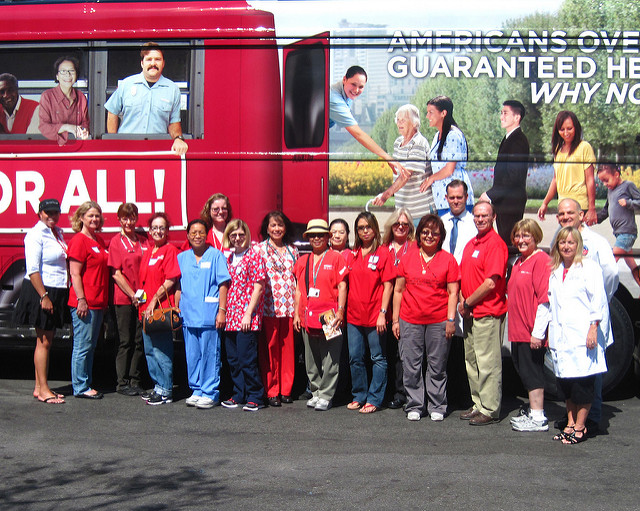 Now is not the time for more bailouts to the insurance industry, lowering patient care standards, or abandoning those patients and families who continue to face unpayable medical bills, insurance denials, or who remain uninsured or under insured. Let's win the reform that can guarantee a single standard of quality care for all: Improved and expanded Medicare.
ACT NOW!
SHARE THE MEDIA ASSETS BELOW:
SEE AND SHARE THE VIDEO AND PHOTOS BELOW:
FLICKR PHOTOS:
READ AND SHARE THE BLOGS BY DONNA SMITH:
Standing Room Only Crowd Greets San Diego Opening of Medicare for All Tour, Next Stop Santa Ana
San Diego – Take heart, America. After an historic day of action in the worldwide launch of the Robin Hood Tax campaign, the nurses of National Nurses United kicked off the California statewide bus tour for Medicare For All to a standing room only crowd in San Diego. More »
Don't Forget-- ACT NOW! Sign the petition and print your signs today!