Blog
Honoring Mothers Day: In pursuit of reproductive health care justice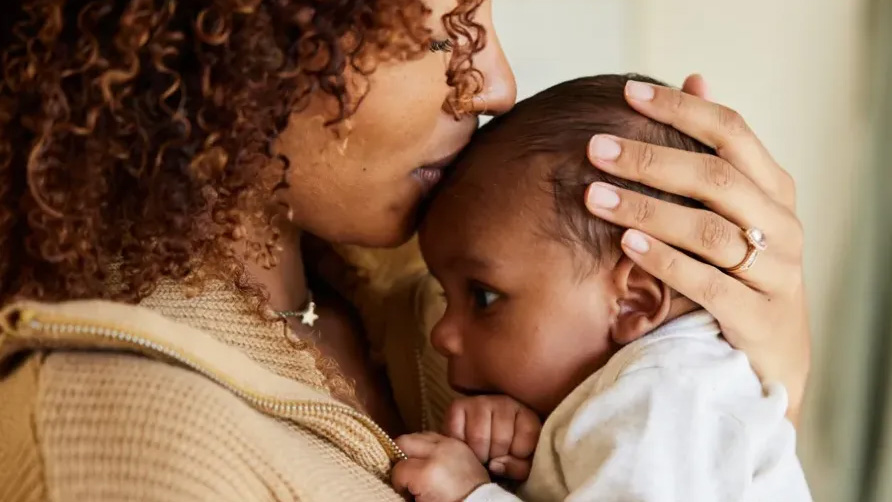 The grief of watching eight of her children die before they reached age 7 led Ann Reeves Jarvis to reach out to other women in her poor Appalachian community in the 1850s to organize mothers' clubs.
It was Mrs. Jarvis' fight to combat high infant mortality in West Virginia, her mobilization of brigades of Union and Confederate mothers to care for each other's wounded sons, and her efforts to fight poverty that led her daughter, Anna Jarvis, to work obsessively to get Congress to proclaim the anniversary of her mother's death as Mother's Day.
And so it was that in 1914, President Woodrow Wilson signed a proclamation declaring the second Sunday in May a day to observe "a public expression of our love and reverence for the mothers of our country."
It was an accomplishment that the younger Jarvis lived to regret. As Mother's Day became commodified and commercialized, Jarvis pushed to see the holiday abandoned, writing "WHAT WILL YOU DO to rout charlatans, bandits, pirates, racketeers, kidnappers and other termites that would undermine with their greed one of the finest, noblest and truest movements and celebrations?"
As deeply as the younger Jarvis lamented what became of Mother's Day, so too, we imagine, would the senior Jarvis lament the current state of health outcomes for mother and babies in the United States today.
"We should be doing all in our power to lift up and support our birthing parents as they take on this fundamental and critical role for all of us," said Cathy Kennedy, RN, a mother of five and president of California Nurses Association and a vice president of National Nurses United. "Unfortunately, it all too clear that the 'pirates and racketeers' who corrupted Mother's Day have taken up residence in our health care system and we are seeing the devastating effects of tying profit to health care."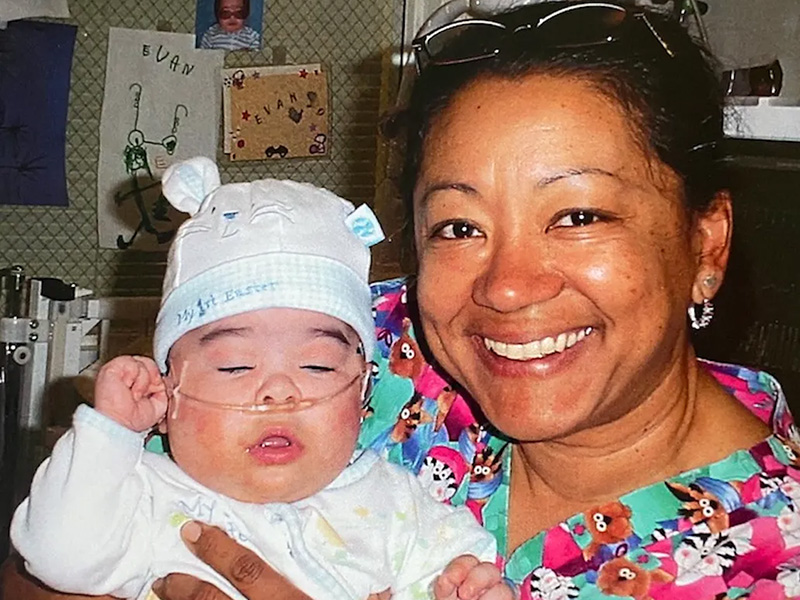 Despite spending more on health care than any other industrialized country, the United States has the highest infant and maternal mortality rates of any high-income country. In fact, since 1987, the rate of death linked to pregnancy here has risen from 7.2 per 100,000 to 17.6 in 2019. In 2020, approximately 900 women died of causes related to pregnancy in our nation, an increase of more than 14 percent from the previous year.
The statistics are particularly grim for people of color. According to the March of Dimes, American Indian/Alaska Native people are two to three times more likely to die from pregnancy-related causes than white people. For Black people, the rate rises to three to four times more likely to die.
Today we are witnessing tragedy unfold as hospital corporations are shutting down labor and delivery units, neonatal intensive care units, or entire facilities in rural and lower-income urban neighborhoods. Why? All in the pursuit of higher profits. Decision makers in C-suites have decided that these units or facilities are not profitable, or not profitable enough.
Alecia McGregor of Harvard University reports that between 2006 and 2020, more than 400 maternity wards closed across the country. Also according to the March of Dimes five percent of counties across the country have less maternity access than just two years ago. In their 2022 report, they state that 6.9 million women live in areas with low or limited access to maternity care, and that approximately 2.2 million women of childbearing age live in maternity care deserts.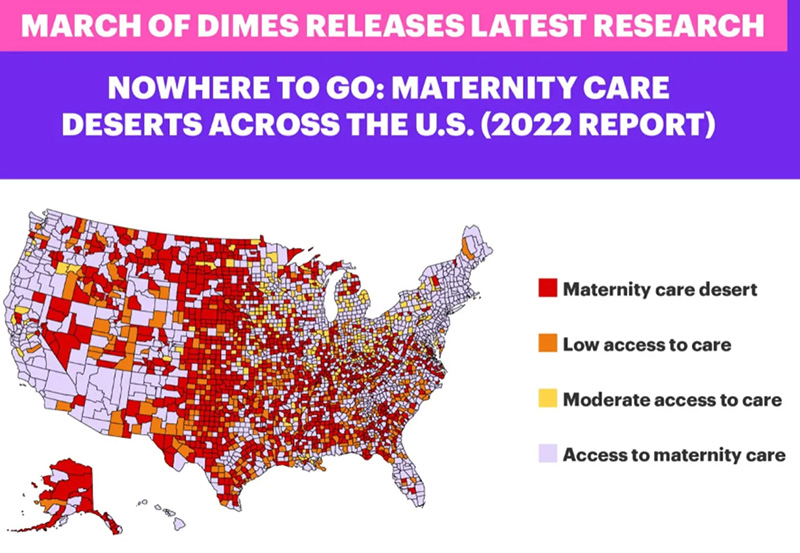 "We are seeing these units close in the very neighborhoods where they have the highest need and the least ability to travel to get care," said Kennedy, a neonatal intensive care nurse at Kaiser.
These closures mean it is harder for families to access prenatal care and dangerous for parents and babies when things go wrong and they are forced to travel long distances when time means the difference between life or death.
"My last delivery was terrifying," said Kim Nichols, an EMT in Humboldt County, about the birth of her own child. Nichols spoke out in 2021 against the closure of a birthing center in Humboldt County, Calif. that served a large rural area. "My baby had a true overhand knot in the cord — if I had to wait any longer, that cord could have tightened — and my baby would have died."
Katy Kozhimannil, the director of research for the University of Minnesota Rural Health Research Center said her studies show that rural areas with a higher percentage of black residents and families with lower incomes were more vulnerable to losing hospital-based obstetric care.
National Nurses United's own research shows that since 2010, California has lost more than 6 percent of its labor and delivery units, while Illinois has lost more than 17 percent.
Despite the hardships these closures put on families, hospital chains, often those with the deepest pockets, are closing these units regularly.
Ascension, the largest Catholic health care system in the country ( a designated nonprofit and self-proclaimed "ministry"), shuttered five ob/gyn units since June of last year. Of those five, three of those facilities served a large percentage of Black and Brown people.
According to a scathing NY Times investigation, Ascension has nearly $18 billion in cash reserves, runs an investment company that manages more than $41 billion, and paid its CEO $13 million in 2021.
HCA, the largest for-profit health care system in the United States, closed four labor and delivery units in the last three years alone. Three of those hospitals served a large percentage of people of color. Just last month, our National Nurses United nurse members confronted attendees of the Frist Gala (the Frists founded and are a major shareholder of HCA) to highlight their hypocrisy in fundraising for reproductive health services while shuttering labor and delivery units.
HCA made more than $5 billion in profits in 2022, while the CEO, Sam Hazen, took home a compensation package worth more than $14 million.
"It is hard to understand how people with access to billions of dollars and who are pocketing millions, choose to cut services to those who are preparing to give birth, a decision clearly linked to poorer outcomes," said Kennedy. "Let us be clear, 'poorer outcomes' is a polite way of saying mothers and patients will die, or become seriously ill, babies will die or suffer lifelong complications. These are the kind of traumatic consequences that change the trajectory of an entire family, not just an individual."
"You have too many people with perverse incentives making decisions," said Dr. Monica McLemore, a scholar in reproductive justice and interim director of a center for anti-racism in nursing at the University of Washington School of Nursing "If your only accountability is to your shareholders because you're part of the national conglomerate of groups that own hospitals around the country, that does not get the people we serve the care that we need."
As health services for birthing patients are becoming more scarce, increasingly people are being stripped of the right to make deeply personal and life-changing decisions about their bodies and their children's bodies. This double-punch attack on bodily autonomy undermines a person's fundamental right to control their own destiny.
"It is a basic tenet of health care justice that each person has the ability to make their own medical decisions, both for themselves and their children," said Kennedy. "Right now we are seeing this fundamental human right under attack as reproductive rights are eroded, abortion is banned, and gender-affirming care is withheld or punished."
If we are to honor Mother's Day in the way Anna Jarvis intended, we have an obligation to work towards the health and welfare of all mothers and all their children, just as her mother did.
We need to put in place laws that prohibit or make it harder for hospitals to close critical services, including labor and delivery units. We need to banish the profit motive from our health care system and design a health care infrastructure whose sole purpose is to serve the medical needs of society. And finally, we must recommit ourselves to ensuring the enactment of Medicare for All, a single-payer health care system that would end health disparities, effectively control costs, and ensure that everyone has equal access to an excellent standard of care.