Press Release
Ventura RNs Sound Alarm on Patient Care Conditions at County Health System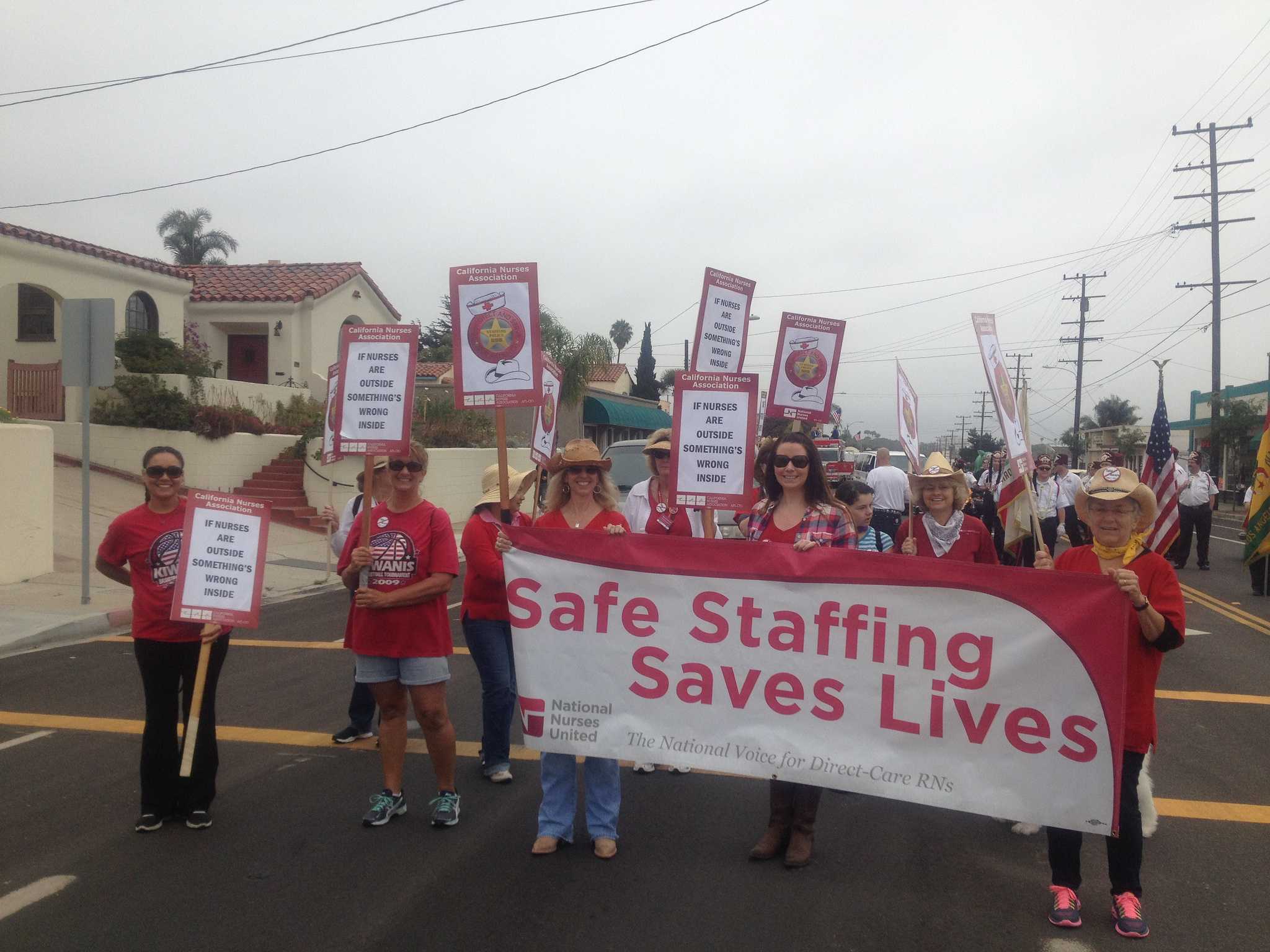 Nurses in trauma units working up to nine short while executives given 10% Raises
 
Registered Nurses who work throughout the Ventura County have taken a vote of "no confidence" in the health systems administration leadership in a week-long vote conducted throughout the county's various healthcare facilities. The 800 RNs and other caregivers are represented by the California Nurses Association/National Nurses United.

The nurses, will be speaking at the Tuesday Board of Supervisors meeting to present their concerns and call on County officials to prioritize safe patient care over the creation of new management positions and their 10 percent pay increases.

Inadequate staffing exists throughout all nursing units in both the acute care facilities and outpatient clinics. Critical care areas nurses are working three to four RNs short and one RN was forced to work for 24 hours because there was no nurse to relieve her. The State Department of Health Services is investigating a detailed complaint containing numerous incidence of unsafe care filed by the nurses in June.

Unsafe patient care conditions have made it difficult to recruit and retain experienced RNs. New graduate and on-call nurse come to the county to get training and then leave to work elsewhere.

"As registered nurses our first duty is to the patient, said Michele Mueller, RN, and CNA chief nurse representative at Ventura County. "We strive to deliver the best possible care, despite all the obstacles we encounter on a daily basis.  We now spend even less time at our patient's side with the introduction of electronic medical records. Our patients are sicker and require more hands-on attention. Lack of proper staffing and fatigue are just two of the major problems we face at the two county hospitals and throughout the clinics and public health."

Nurses have attempted to make County officials aware of the patient care safety issues, addressing their concerns at Board of Supervisor meetings, through bargaining talks with the employer,  and most recently by taking it to the community with participation in the County fair parade.

Now nurses have resoundingly expressed their lack of confidence in county leadership, and call on the county to take positive steps to fix the problems.