Press Release
USC Verdugo Hills RNs Vote by 72 Percent to Join California Nurses Association/NNU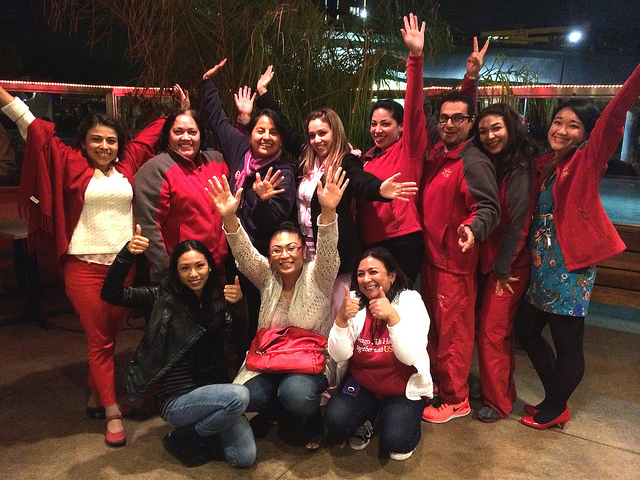 By a landslide margin of 72 percent, registered nurses at USC Verdugo Hills Hospital in Glendale, Ca. voted Wednesday night to join California's largest organization of nurses.
 
In a secret ballot election conducted by the National Labor Relations Board, the RNs voted 96 to 38, 72 percent, to affiliate with the California Nurses Association/National Nurses United.
 
The 200 Verdugo Hills RNs will now line up with 800 RNs at two other USC acute care hospitals, Keck Hospital of USC and USC Norris Cancer Center and Hospital who are already CNA members.
 
"I've been a nurse at this hospital for 33 years. I'm overjoyed to win with CNA, which sponsored California's safe staffing law," said Pacita Felix, an intensive care unit RN at Verdugo Hills. "We will set the foundation for nurses and their families to gain fully paid healthcare and a improved retirement plan. Let us secure our future together."
 
Verdugo Hills RNs say they were inspired by the improvements won by other USC nurses in their CNA contracts in improved staffing, salaries, health benefits, retirement security, and RN practice protections.
 
Safe staffing, including adherence to minimum RN-to-patient staffing ratios, maintenance of adequate patient care support staff, safe patient lift practices to reduce RN injuries and patient falls and accidents, and improved health coverage were key issues in the campaign for the Verdugo Hills RNs.
 
"Congratulations to the Verdugo Hills RNs on your decision to join with nurses across California to protect our patients and strengthen patient care and RN standards for nurses," said CNA Co-President Deborah Burger, RN.
 
"With the erosion of patient services and hospital care we see in so many communities, a strong, unified collective voice for nurses in Southern California, throughout California, and across the nation is more important than ever," Burger said.
 
"It's a great day for the RNs at Verdugo Hills Hospital—as well as for the communities of La Cañada, Glendale, Altadena and Pasadena," added CNA/NNU Organizing Director David Johnson.
 
"With this victory, Verdugo Hills RNs are joining the greatest RN organizing wave in the history of America," said Johnson.  "Nearly 50 hospitals, and over 17,000 RNs have joined the ranks of our union in just the past four years, as RNs like those at Verdugo Hills, fight for a better future for their patients and themselves."
 
Overall CNA represents more than 85,000 California RNs. NNU, the largest U.S. organization of nurses, represents over 185,000 nurses coast to coast and is one of the fastest growing unions in the U.S.