Press Release
Providence Memorial, El Paso Hospital Nurses Vote by 64% to Join NNU in Decisive Election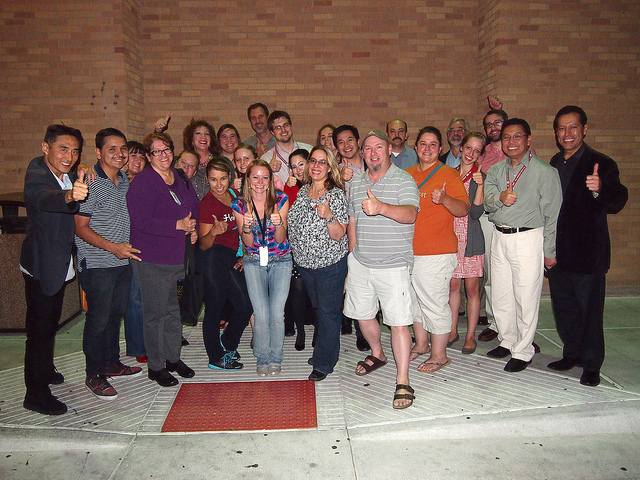 Registered nurses at Providence Memorial Hospital in El Paso voted by 64 percent Tuesday night to join the National Nurses Organizing Committee-Texas, the Texas affiliate of National Nurses United, the nation's largest union and professional association of RNs.
 
The landslide win, 201 to 115 for NNOC-Texas came in a secret ballot election conducted by the National Labor Relations Board. NNOC-Texas will represent some 500 RNs at the hospital. Overall, NNU represents 185,000 RNs across the U.S.
 
"I am so glad we were successful at joining the NNOC tonight," said Providence Memorial RN Guadalupe Bessire. "A lot of brave nurses stepped forward to fight for our patients and our profession. We look forward to working with RNs from across El Paso and Texas to improve patient care and to have a unified voice for Texas nurses."
 
Providence becomes the third NNOC-Texas hospital in El Paso, and the sixth in Texas overall, a state where no private hospital RNs had collective representation prior to a 2008 vote by RNs at Cypress Fairbanks in Houston, which like Providence is part of the Tenet Healthcare system.
 
Additionally, the Providence RNs will join nearly 5,000 RNs at 12 Tenet hospitals in California, Florida, and Missouri as well as Texas.
 
Sherri Stoddard, RN, chair of NNOC's national Tenet RN Bargaining Council, hailed the election outcome and said "all Tenet and NNU RNs look forward to working with our newest colleagues at Providence as we work together to promote patient care standards across the board in Tenet and all hospitals. When RNs come together, patients, nurses and communities win."
 
Next up for the Providence RNs will be to elect a team of their colleagues to represent them in talks for their first collective bargaining agreement with hospital management.
 
Leading up to the election, the RNs said they will work to achieve improved hospital staffing, better pay, health and retirement benefits, uninterrupted meal and rest breaks, adequate equipment and supplies, and meaningful representation and respectful treatment. All steps, they say, that will enhance quality patient care and promote retention and recruitment of RNs.
###