Press Release
Providence DC RNs Vote by 78% to Unionize - First DC Non-Union Hospital Win in Decades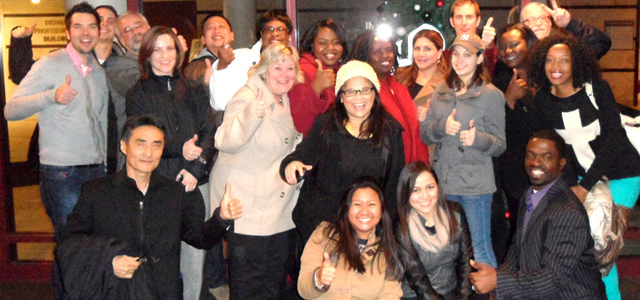 Braving freezing rain and snow that shut down parts of the federal government, registered nurses at Providence Hospital in Washington, DC Tuesday night became the first non-union hospital in decades to vote to join a union.
In an election greeted by cheers and tears, the Providence RNs voted 232 to 66 – a 78 percent margin – to join the National Nurses Organizing Committee, an affiliate of National Nurses United.  The National Labor Relations Board conducted the secret ballot election.
NNOC/NNU will represent some 400 RNs at the hospital, which is a part of St. Louis-based Ascension Health, the country's biggest Catholic hospital system. NNU is the nation's largest organization of RNs representing 185,000 RNs in all 50 states.
Like growing numbers of RNs around the country, Providence nurses called on NNOC/NNU to gain additional collective strength to work to improve patient safety conditions and standards for the RNs.
"Providence RNs contacted NNOC/NNU because of its enormous clout across the country and its unprecedented achievements for nurses and patients. We are thrilled to have won a powerful collective voice for our patients and our colleagues through NNOC/NNU," said Providence Shirley Commissiong, an Emergency Room RN at Providence.
"The nurses at Providence have spoken. Our main goal is quality patient care," said Providence Telemetry RN Donna Cobey.  "I'm so happy about our victory which will set new standards for nurses in our community."
NNU and its affiliate members are rapidly becoming a major force in the District.
For example, Providence RNs have been among nurses across the city who have campaigned for an NNU-backed bill, the Patient Protection Act, that specific limits on the number of patients RNs can care for (nurse-to-patient ratios). RNs continue to campaign for action on the bill, discussed in a City Council hearing last month at which a Providence RN spoke in support.
Since the 2009 founding of NNU, it has won elections for nearly 17,000 RNs.