Press Release
Nurses Say They Will Continue Public Push to Keep Palm Drive Hospital Open for Community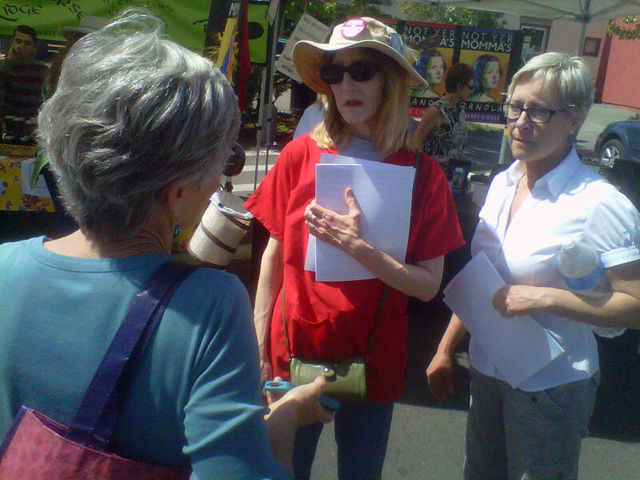 Registered nurses from Palm Drive Hospital in Sebastopol, Ca. north of San Francisco will call on the hospital board tonight to keep the hospital open warning that its closure would put tens of thousands of western Sonoma County residents at risk.
The Palm Drive Health Care District, which voted to authorize a Chapter 9 bankruptcy for the hospital last week is threatening to shut down the only hospital in the western part of the county despite growing public opposition to its closure. The board is meeting is at 5:30 p.m. at the Sebastopol Community Church Memorial Hall, 1000 Gravenstein Hwy North in Sebastopol.
Palm Drive RNs and the California Nurses Association are calling on the hospital board to postpone any vote on the future of the hospital pending further efforts to secure additional funding to keep the facility open and operating as a full service hospital.
"We as nurses are here for our patients and call on the board to stand with the community, not act hastily and close our vital hospital," said Palm Drive RN Marianne Cloonan.
Over the past three days, Palm Drive RNs have been talking to Sebastopol community residents, meeting with elders at the Sebastopol Senior Center and distributing leaflets at a farmer's market and other settings.

Palm Drive with Assembly member Marc Levine Saturday at the Sebastopol Senior Center

On Saturday, Palm Drive RNs joined with Assembly member Marc Levine to step up the opposition to the closure.  Levine announced an effort to press forward a bill AB 582, which CNA is supporting. "This bill," said Levine, "will allow Palm Drive Hospital to lower its interests costs. This bill will enable the hospital to live within its budget and to continue providing health care services to the community."
In flyers the nurses are disseminating, they cite five major reasons the hospital must remain open:
Death rates increase when Emergency Rooms close. In 2012, more than 6,800 patients went to the Palm Drive ER, which accounted for 70 percent of all the hospital's admissions. "Where will these patients go," the RNs ask.
In the event of an ER shutdown, all critical care beds will be lost. Hospitals must have both an ER and critical care beds to retain a state license to operate as an acute care facility.
Without a local hospital, residents of Sebastopol and western Sonoma County will be at greater risk. A full 85 percent of all patient discharges at Palm Drive were patients over 50, 68 percent are over 60 or older.
Public transportation to other county hospitals is not a viable option. Travel times by public transit takes far longer for patients having to travel to longer distances for care, and there is limited weekend service
Poor access for rural residents. Many Palm Drive patients come from areas of Western Sonoma County, such as Bodega Bay, Forestville, and Guerneville that are even farther from hospitals in Santa Rosa or Petaluma putting them at even greater risk.