Press Release
National Nurses United Endorses Doug Applegate for Congress in Key California 2018 Contest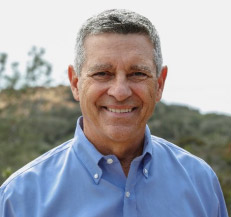 WASHINGTON, DC-- National Nurses United, the nation's largest union of registered nurses, today endorsed Col. Doug Applegate for election to Congress to represent California's 49th Congressional District.
"We are proud to endorse Doug Applegate for Congress because he supports single-payer Medicare for All so that everyone gets the therapeutic health care they deserve," said Deborah Burger, RN, NNU co-president. "We're also pleased to support a candidate that supports Main Street and not Wall Street and espouses policies on education, health care and the economy that will benefit working people, not the very rich.
Applegate will again challenge controversial incumbent Rep. Darrell Issa who won an election squeaker over Applegate last November in the coastal Southern California district that stretches from Del Mar to Dana Point
"The people of the 49th Congressional District need a change of leadership in Washington," Burger continued.  "Doug Applegate's experience, progressive values and dedication to our communities prepare him well to be our Congressman in the U.S. House of Representatives."
"I could not be prouder to stand shoulder to shoulder with National Nurses United in the pursuit of Medicare for All," said Col. Applegate. "There is no group that has been more visionary and tireless in organizing to make quality healthcare a human right for ALL Americans. I am humbled and honored by their endorsement, and look forward to achieving our common cause in Congress."
National Nurses United has 150,000 members across the United States, including more than 100,000 in California with its affiliate, the California Nurses Association/National Nurses Organizing Committee.