Press Release
Huntington Hospital Again Agrees Not to Violate Nurses' Rights in NLRB Settlement Agreement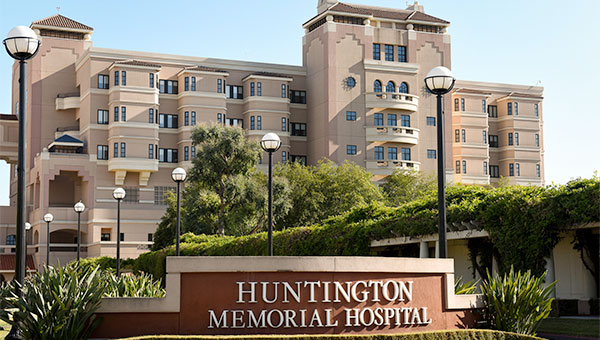 In a settlement agreement approved by the National Labor Relations Board, Huntington Hospital (HH) in Pasadena, Ca. agreed to abide by labor laws that protect the rights of registered nurses to organize a union at the facility, announced the California Nurses Association today.
"It is disturbing that Huntington management has yet again disregarded federal law and violated the rights of the nurses to organize," said Allysha Shin, former employee of HH and now a registered nurse in the Critical Care Unit at Keck Hospital, USC in Los Angeles. "As RNs, our power to advocate for quality patient care is greatly enhanced when we have union protection and collective bargaining. If HH truly cares about patient care they will end this cycle of repeated labor violations and recognize our federally protected rights to speak up for our patients and ourselves."  
Last year, Huntington Hospital entered into a settlement agreement with the National Labor Relations Board that required it to reimburse Allysha Shin, RN and another nurse more than $50,000 in back pay after the California Nurses Association filed charges alleging that Huntington had illegally fired the nurses in retaliation for their support of a union organizing campaign. That settlement agreement also required Huntington to refrain from engaging in unlawful retaliation and from enforcing policies that interfered with nurses' federally protected rights.
California Nurses Association filed new charges against Huntington late last year, alleging that hospital supervisors once again violated federal labor law by, among other things, interrogating nurses about their union support and activity. The National Labor Relations Board found merit to the union's charges, and has now reached a settlement agreement with the hospital.
As part of the agreement, HH must post a notice outlining the RNs federal labor rights for 60 consecutive days throughout the hospital. They must also send a copy of the settlement agreement via email to all the RNs that work in the facility.
Huntington RNs began organizing to affiliate with CNA/NNU in May of 2014, after management rebuffed their attempts to engage them on patient care issues, including chronic short staffing, inadequate supplies and equipment and concerns about hygiene and sterilization practices at the hospital. Management responded with an illegal effort to thwart unionization. Despite being issued a formal NLRB complaint—citing seven instances of unlawful conduct—management continued its pattern of union-busting up through the RNs' attempted election in April of 2015. The hospital agreed to set aside the election results as part of the settlement agreement last year.