Press Release
Hospitals of Providence Sierra, Memorial Campus RNs Vote by Overwhelming Majority to Ratify Contract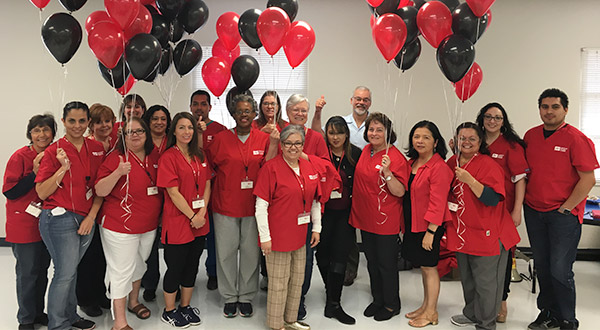 Registered nurses at Hospitals of Providence Sierra and Memorial Campuses voted by an overwhelming majority to ratify a new three-year contract, National Nurses Organizing Committee/National Nurses United (NNOC/NNU) announced today.
"This contract is the result of our nurses standing together and speaking up for safe patient care," said Memorial Campus RN Sandy Wakefield. "Having voted to ratify it, we are in a stronger position to keep advocating for the patients in our community, and to keep experienced nurses at the bedside. I'm so proud of the work RNs did to achieve this big win."
The new agreement covers about 700 nurses at the two hospitals, which are owned by Tenet Healthcare. The contract, say nurses, extends safe patient care standards, improves pay equity to retain the most experienced nurses, and supports a strong union to best advocate for patients.
Contract highlights include:
Health and safety protections for RNs, to ensure safe patient care
Economic gains for improved recruitment and retention of nurses, including guaranteed pay increases averaging 9 percent over the life of the contract for full-time and part-time RNs, as well as pay equity for nurses
Expansion of a Professional Practice Committee (PPC) featuring nurse representatives from every unit in the hospital, who meet to track patient care issues
Protection of health benefits, preventing increased copays or deductibles
"This contract victory shows what happens when nurses stand together to advocate with our collective voice. We can achieve great things for our patients," said Sierra Campus RN Sylvia Searfoss.
The new contract will run through November 30, 2019.
National Nurses United is the largest union of registered nurses in the country, representing over 150,000 RNs nationwide.