Press Release
Hospice of Southern Maine RNs and Healthcare Workers Vote to Join Maine State Nurses Association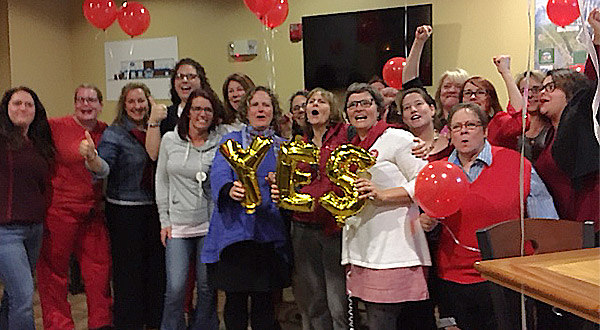 In a nearly unanimous turnout, registered nurses and other healthcare workers at Hospice of Southern Maine in Scarborough, ME Wednesday voted 56 to 40 to join the Maine State Nurses Association, resisting an intense anti-union campaign by their employer.
MSNA will represent over 110 RNs, licensed clinical social workers, nurses' aides, housekeepers and other staff at the facility. They will now join 2,000 other MSNA members as part of National Nurses Organizing Committee/National Nurses United.
"Today is an important day, we came together and supported each other so that we can make the changes needed for our patients," said HSM RN Pauli Juneau.
"We're delighted to welcome this great victory for hospice patients, and the incredibly dedicated health care workers who lovingly provide their care," said Cokie Giles, RN, MSNA president and a national co-president of NNOC.
Key issues in the campaign were assuring the highest standard of care for HSM patients, improved staffing, smaller caseloads to improve care, and fair wages.
"We look forward to building a stronger future for Hospice of Southern Maine. With a voice in our workplace we will improve the care we provide to patients and families in our community in Southern Maine," said Annette Lemek, a licensed clinical social worker at HSM.