Press Release
CNA Endorses Ron Birnbaum in Special Election Oct. 3 for 51st State Assembly District Seat in L.A.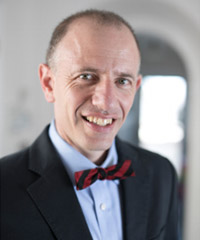 California Nurses Association announced today the endorsement of Dr. Ron Birnbaum for election to the State Assembly representing the 51st Assembly District in Los Angeles.
Birnbaum is running in the Special Election to be held on Oct. 3, 2017 to fill the seat left vacant by Assemblymember Jimmy Gomez who is now serving in the U.S. Congress.
"We're proud to support Ron Birnbaum because his values and deeds powerfully resonate with our membership," said Deborah Burger, RN, NNU co-president.  "As a physician he is dedicated to the underserved in Los Angeles County and a strong supporter of SB 562 in California. He will use his knowledge of the medical insurance and health care delivery systems to make single payer happen in California."
"Dr. Birnbaum also believes strongly in immigrant rights and is bilingual in Spanish as he is a child of Argentinian immigrants who came to America to build a better life, and he knows that the rights of all people must be protected from the hostility coming from Washington," said Burger. "While big corporations are making record profits, poor, working-class and middle-class people struggle in a climate of high rent and low wages. Ron will continue to support the fight for $15, make sure our wages keep up with inflation, and find new ways to lessen income inequality."
The California Nurses Association has 100,000 members statewide and is affiliated with National Nurses United, the largest and fastest growing union of RNs in the nation. CNA/NNU has won landmark health and safety protections for nurses and patients in the areas of staffing, safe patient handling, infectious disease and workplace violence protection.