Blog
Urgent Appeal from Japan's RNs and Other Medical Unions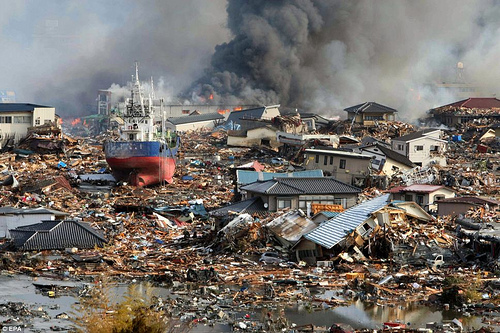 PLEASE NOTE: In response to this plea and the devastating events in Japan, donations made to the California Nurses Foundation in support of its RNRN projects at this time will go toward the relief efforts of Nihon-Iroren and other healthcare organizations.  Thank you for your generous support.
~~~~~~~~~~~~~~~~~~~~~~~~~~~~~~~~~~~~~~~~~~~~~~~~~~~~~~~~~~~~~~~~~~~~~~~~~~~~~~
From: Nihon-Iroren (Japan Federation of Medical Workers' Unions)
 
In the wake of the devastating earthquake, tsunami, and nuclear accident that hit northeastern Japan this month, Japanese nurses and other medical workers are requesting donations to help with the recovery effort for the embattled nation.

Through last week, at least 3,771 deaths were confirmed with another 7,843 missing, according to national police figures. But local governments say more than 10,000 others are also missing, with communications problems and the ongoing damage from the disaster making full reporting difficult. The death toll alone shows this to be the biggest natural disaster in Japan since World War II. (Please note: the current death toll has now surpassed 10,000 and there are more than 17,000 people listed as officially missing, with these numbers being updated frequently as reports come in.)

In addition to the loss of lives and the livelihood of local communities, more than 400,000 people live in temporary shelters, and there has been much devastation to the economy and social functions.

This unprecedented earthquake and tsunami have swept away many towns and villages. The explosions and release of radioactive substances at the Fukushima Daiichi Nuclear Power Plant have added to the critical situation in the Tohoku region. In the municipality of Minami-Sanriku, one of the hardest hit in Miyagi prefecture, about 8,000 people, half of the total 16,500 population, are missing.

There are about 150 hospitals, clinics, and long-term care facilities in the six prefectures of Tohoku and one in Kanto where Nihon-Iroren members work. About 50 of them are located in Iwate, Miyagi, and Fukushima prefectures which have suffered particularly seriously.

Many of these healthcare institutions are unable to provide services because of the loss of access to the buildings due to physical damage. Outpatient sections, surgery theaters, dialysis rooms, and inpatient wards have been destroyed and inundated. The supply of power, water, and gas has been suspended. Medical supplies, oxygen, food, gasoline, and heavy fuel oil are short. Staff members have no means to commute because many roads and railways have been destroyed.

The Prefectural Takada Hospital and Prefectural Ofunato Hospital in Iwate, and Matsushima Medical Cooperative's Naruseno-sato care facility in Miyagi have lost some of their staff members to the disaster. Futaba-Kosei Hospital in Fukushima is three kilometers away from the Fukushima Daiichi Nuclear Power Plant and, since the imposition of the evacuation order, access to the hospital is prohibited. Some of its staff members and patients have been contaminated with radioactive substances.

Our union members are making an all-out effort day and night in taking care of patients and affected people in these difficulties despite their own personal hardships and tragedies.

The disaster-stricken areas are suffering from shortages of all kinds of supplies, in addition to aftershocks, snow, and the cold. Some areas have been totally cut off from any relief activities since the earthquake and tsunami because many roads have become impassable. The nuclear accident has made the situation more difficult.

As medical workers, we must do our utmost as our mission to save lives and provide material and psychological support to our members, their families, patients, and members of their communities in the affected areas. 
But we would appreciate your help. Your donations to express sympathy with the victims and help them for earliest possible recovery. PLEASE CLICK HERE TO DONATE
In solidarity,
Chieko Tanaka, RN
President