Blog
RN Response Network sends first team into the Philippines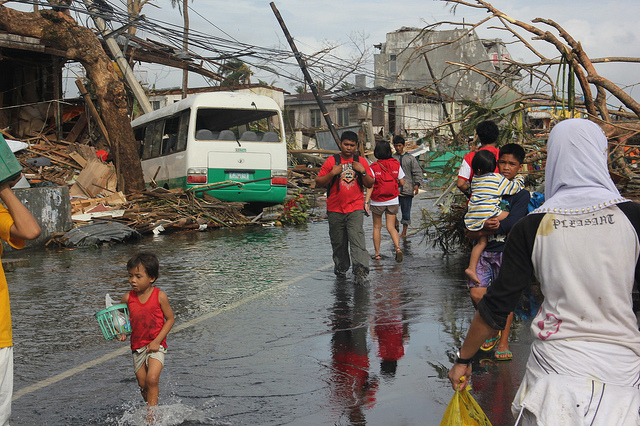 The first team of nurses with previous disaster assessment experience will be heading to Manila on Thursday.
 
They will be leaving from San Francisco International Airport at 5 p.m. Join California Assembly member Rob Bonta, nurses and others at the International Terminal to show support for the team as the embark on this important journey in the aftermath of Typhoon Haiyan/Yolanda.

Once they arrive in the Philippines, they will meet with local doctors, nurses, healthcare professionals and disaster relief organizations setting the groundwork for the next groups of volunteers, as well as joining if possible in direct medical support.

"The patience and focus that are part of every nurse's training is essential now," says Zenei Cortez, Co-President of the California Nurses Association. "In the early stages of disaster, we must act quickly, but we must also act intelligently. Our advance team will effectively determine needs on the ground as we continue to contact volunteers."

We are thankful for the tremendous response to the call for help, with 1,500 RNs from all 50 states and 12 countries, including the Philippines, stepping up to volunteer so far.   

The RNRN staff is working hard to call those who have volunteered to help those coping with this tragic event. We appreciate your patience.

The need for donations, which are tax deductible, to help send nurses to the Philippines continues, as well as the call for nurse volunteers. This will be a long difficult recovery process for the Philippines.
The staff with RNRN are in ongoing communications with the Philippines Alliance of Health Workers, a member of NNU's international affiliate Global Nurses United and other healthcare workers and disaster relief groups, to determine the need for nurses, medical supplies and donations on the ground.

RNRN, a project of the 185,000-member National Nurses United, has a history of cutting through red-tape, as circumstances require, by carefully vetting responders and working with other experienced relief organizations to ensure that providers have the skills and preparation necessary to meet the needs of communities impacted by disaster.