Blog
RN Hero Mandi Howard on her Haiti experience and the USS Iwo Jima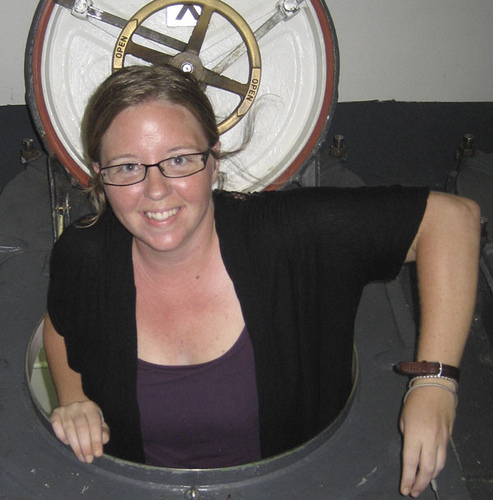 When I first got the call from RNRN that I was going on a US Navy ship to participate in Continuing Promise 2010 I was so excited and I have to say that excitement lasted the whole trip! Working with the military and living aboard the USS Iwo Jima was a great experience that I will never forget.
Ship life is definitely different and takes some getting used to. When I first arrived and saw the sleeping quarters I was a little nervous. Our beds were called coffin racks because they were about the size of coffins. They were stacked 3 to 4 high and there were about 50 other women sharing the space but somehow we all came together and made it work out great. The ship is filled with ladders, which you will climb up and down multiple times a day to get anywhere. Mornings come very early with a wake up announcement at 6am, although some mornings you will need to be up and ready earlier to get to land. I was impressed with the food on the ship. I was much better than expected and there was always fresh food even if we had been out at sea for awhile. I am a vegetarian and had no problems.
All of the RNRN nurses were a part of the medical schedule. We would rotate with the military nurses, taking shifts aboard the ship as well as on land. On board the ship we would take care of the surgical patients and any crew members that got admitted. On land we did whatever was needed. Sometimes I focused on education, other times I did triage, helped with patient flow, gave medication instructions, or helped a provider. When we went on to land we were usually leaving the ship by 6:00 a.m. either by boat or helicopter depending on how remote the medical site was. Whether on board the ship or on land the days are very long but very rewarding. It was a great opportunity to help people in need and to see and do new things.
RNRN was incredibly supportive before, during, and after the trip. They made all of the travel arrangements and were always in communication answering any questions I had. I felt like my safety was a top priority with RNRN as well as the military. During the trip if there were any concerns I could contact RNRN with one of the phones they provided. After the mission they had a counselor follow up with each of us to make sure our transition home was going ok. I felt very supported the entire time. If you are up for an adventure and doing some great work RNRN is a wonderful organization to work with. I would go on another trip with them in a heartbeat.
---
RNRN is a national network of direct-care RNs — powered by the National Nurses United — that coordinates sending volunteer RNs to disaster stricken areas where and when they are needed most.