Blog
Concerns and Opposition Grow in Anticipation of Upcoming MTV Nurse Series Scrubbing In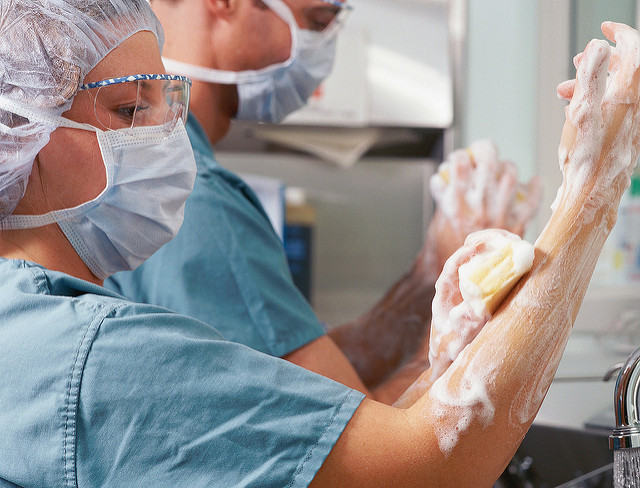 Cable channel, MTV, is set to launch the so-called "reality-tv" show Scrubbing In this Thursday Oct. 24 on MTV. The show focuses on ten travel nurses who are on temporary assignment in Orange County, California. 
The trailer alone has sparked rising opposition to the 10-part-series most notably in the form of a petition on change.org, and raises serious concerns among the leadership of CNA/NNU with the portrayal of the nursing profession.
The petition, addressed to MTV executives, calls for cancellation of the premiere stating, "We feel that this obvious dramatization is a gross misrepresentation of the nursing profession. Not only are we tired of the negative stigma that surrounds our profession but also of the senseless sexual objectification that we as nurses, both male and female, continue to endure."
The series was filmed in Santa Ana at Coastal Communities Hospital (a California Nurses Association/National Nurses United represented facility) and Western Medical Center (a nonunion facility).  
Prior to production, CNA/NNU RNs  at Coastal  refused to sign waivers to be filmed because they were worried the show would trivialize and distort the realities of hospital nursing. According to a labor representative at the hospital, MTV producers told the RNs that the cable channel was changing its brand image. This program, they claimed, would kick off the transition to a kinder, gentler, less exploitative MTV.
From the looks of the series trailer and MTV's Facebook page, that is not true. 
We have no doubt, considering typical MTV shows, that the series will be problematic on a number of counts.  Earlier this month, we spoke to Sandy Summers, co-founder of Truth About Nursing, an organization that strives to expand public understanding of the nursing profession by working with the media to improve portrayals of nursing.
Summers stressed the importance of seeing an entire episode before organizing a response. Both CNA/NNU and Summers contacted MTV, as well as the production company responsible for the series, to request a preview copy.
We're not surprised they refused our request. Sensationalism is MTV's bread and butter – in fact the network has only canceled one series in the past decade. So this Thursday, we will watch the first episode and pay close attention to the advertisers supporting the show.
Stay tuned for our response in the coming days. 
###
RELATED NEWS:
Since this post, we learned that TV critic Rob Owen has a community blog post on the Pittsburgh Post-Gazette website reviewing the first episode of MTV's Scrubbing In, which we were denied access to.