Press Release
Nurses Endorse Kevin de León for U.S. Senate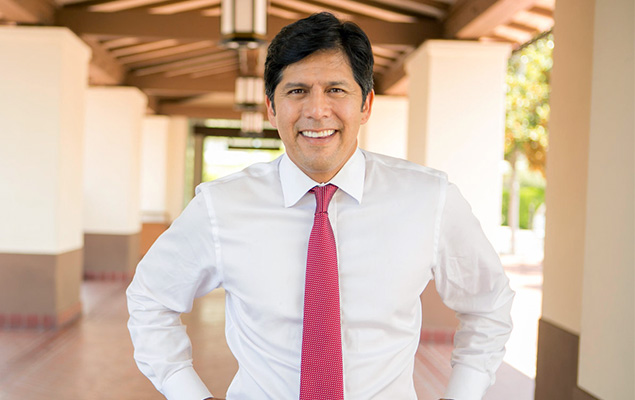 RNs Praise Senate Leader's Fight for Medicare for All
Praising his outspoken advocacy for Medicare for all, including the California single payer legislation SB 562, National Nurses United, including its California affiliate the California Nurses Association, today endorsed Senate President pro Tempore Kevin de León in the 2018 U.S. Senate race.
"At a time when 15 million Californians still have no health coverage, or pay for premiums and still can't afford to get the medical care they need, Kevin de León demonstrated outstanding political courage and leadership in shepherding passage of SB 562 in the California Senate," said Malinda Markowitz, RN, co-president of the California Nurses Association/National Nurses United.
"Last year, as leader of the California State Senate I voted to pass single-payer legislation because our representatives in Washington, D.C. have wavered on this issue for far too long," said de León about the endorsement. 
"Hard working people throughout the nation are depending on California to bring our fight against dysfunctional establishment politics to the floor of the United States Senate.  Now is the time to reject business as usual; the lives of millions of Americans depend on it," de León said
"With escalating attacks on existing health care programs, evidenced just today in the disgraceful Trump administration proposed budget cuts to Medicare, Medicaid, and other critical safety net programs, we need a fighter in the Senate. We know Kevin de León will not only stand up to these attacks, but be an strong advocate for a permanent solution to our broken healthcare system through an improved and expanded Medicare for all." 
"Californians have enough politicians who claim to favor 'universal coverage' or even 'single payer', but when a real proposal becomes actual legislation, such as SB 562, they will abet the insurance industry and other corporate giants in attacking it," Markowitz continued.
"Kevin de León proved he would stand up to the heat, and do what is right for California – working to advance the legislation, rather than looking for ways to appeal to corporate donors. That's exactly what we need in the Senate, especially in the age of Trump."
CNA also strongly concurs with de León's platform to work for real action on the threats posed by the climate crisis and for comprehensive immigration reform, Markowitz said.