Press Release
Nurses to Join Women's Day of Action Event for Ami Bera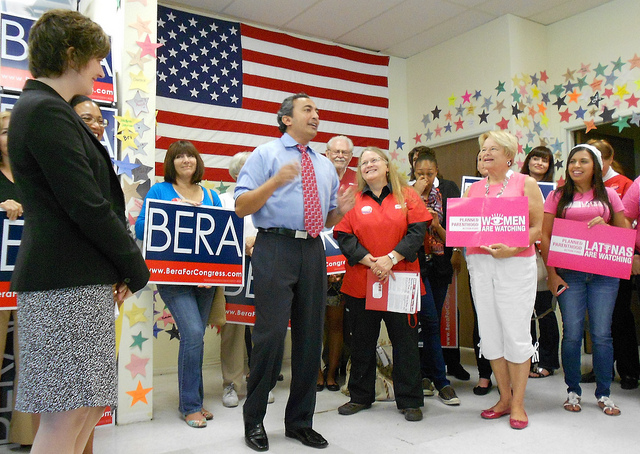 Leaders of the state's leading organization of nurses will join a rally and press event for Congressional candidate Dr. Ami Bera Tuesday morning in Elk Grove.
 
The event, which will also include national women's right advocate Sandra Fluke and Dr. Janine Bera is expected to have a particular focus on women's health issues.
 
 WHAT: Rally and Women's Day of Action
 
WHEN: 10 am, Tuesday, October 30
 
WHERE: Bera for Congress Headquarters, 7803 Laguna Blvd, #200, Elk Grove
 
"Nurses have become increasingly disturbed and alarmed by some of the extreme statements by national colleagues of Rep. Lungren on sexual assault, and the dangers posed to women's health and safety by the outcome of this election," said DeAnn McEwen, RN, co-president of the California Nurses Association who will join the Elk Grove event.
 
"We have seen far too many candidates throw around insensitive, disgraceful, and scientifically unsound comments about rape, and a growing push to sharply reduce funding for critical women's health issues. We are confident that Dr. Bera will be a strong advocate for standing up for women's rights, and the support we need for making sure all women get the care they need," McEwen said.
 
"The stakes for women, whether it is women's health, protecting Social Security, Medicare, and Medicaid, improving our healthcare system, and economic equality for women, could not be more critical. We need fighters like Ami Bera in Washington," McEwen said.
 
Other nurse leaders will also be on hand Tuesday.