Blog
Stop the Attack on Our Patients–Tell Republican Senators to Reject the Senate Health Insurance Bil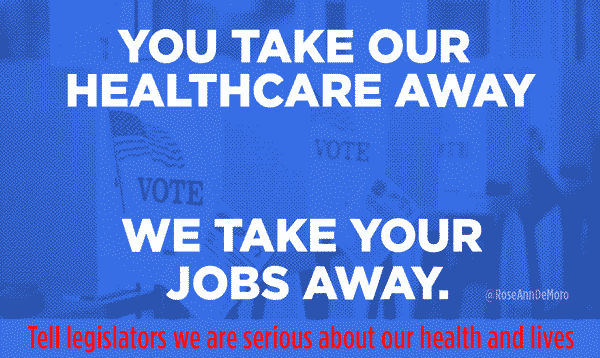 After nearly two months of secret deliberations, Senate Republicans just released a draft of their health bill, called the Better Care Reconciliation Act – and it is absolutely horrendous. If enacted, this bill poses a mortal threat to millions of our patients.
The bill is very similar to the "American Health Care Act" (AHCA) that Donald Trump and Paul Ryan passed through the House of Representatives in early May. Although we don't yet have an official estimate on the effects of the Senate bill, the AHCA would force 23 million people to lose their health insurance. This is on top of the 28 million Americans that are already without coverage.
It's up to us so defend our patients, and stop the Senate from putting tens of millions of our patients at risk.
TAKE ACTION NOW TO TELL YOUR SENATOR TO REJECT THE SENATE TRUMPCARE BILL AND INSTEAD PASS A REAL SOLUTION—IMPROVED MEDICARE FOR ALL.
The Senate bill will drastically reduce health insurance coverage for low and middle-income Americans, so that wealthy Americans can get a big tax break. The bill will destroy Medicaid as we know it - drastically cutting funding for the healthcare that low-income Americans rely on. It will mean that working class Americans will get less financial help to purchase health insurance plans – and those plans will become more expensive, and provide less coverage.
The bill will let individual states decide whether or not patients have the right to insurance coverage for essential health benefits – including maternity care, mental health treatment, and hospitalization.
We know that this bill will not address the primary concern of our patients: accessing the safe, therapeutic care they need, when they need it.  Instead, this bill will put even more money back into the pockets of insurance companies, the pharmaceutical industry, and hospital corporations, while drastically increasing health insecurity for working class Americans.
Please act now to stop the Senate Republicans. Call your senators - tell them to reject this bill, and to instead support the only health system that will guarantee health care for all people: improved Medicare For All.